About me
Hello Sweetheart!I am Rita 21 going 22, A rebel employee in the fashion and sport shoes manufacture, i spend my 80% work time for Tumblring and This is my personal blog, i write all about my personal life.
I am :
160cm & 63kg
Currently : 60.5kg
1st Goal : 60kg (almost)
2nd Goal : 55kg
3rd Goal : 50kg
Lifetime Goal : Health & Fit
Online
Quote
"Skip the diet, just eat healthy."
Things i love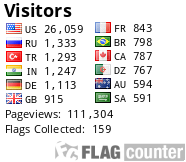 Inspiration
disclaimer
I do not own any of the pictures posted here unless otherwise stated. I post and re-blog them from google, weheartit, flickr, and fellow tumblr users. If you see your picture posted here and do not want it to be, send me the link and we'll delete it right away.